SASid, Inc. was co-founded by Shannon Kennedy (President) and Shawn Kennedy (Vice President) in 1999.
The Kennedy brothers were born into the insurance business. Their father Daniel Kennedy ran an insurance company which built and distributed insurance programs for local associations in the state of Wisconsin.Their father used to tell everyone that the first words out of Shannon and Shawn's mouths were "deductible" and "copay" (instead of "mama" and "papa"). It wasn't uncommon to discuss insurance strategies and partnerships at the dinner table growing up.The brothers combined their lifelong knowledge of insurance with their passion for technology. The Kennedy brothers both received their insurance licenses right out of high school and started selling insurance during their college careers. Their father passed away in 1999 and the brothers have expanded the family business to be a leader in developing, administrating, and marketing insurance programs nationally.
SASid's first years were spent developing retail websites (cobrainsurance.com) to sell products directly to consumers.
In 2001, SASid expanded the online products to be marketed and sold by outside distribution. Partner login design created transparency reporting solutions (quotes, applications, and compensation) that increased partners production and effectiveness.
.
By 2005, SASid had many online products and hundreds of distribution partners nationwide utilizing the technology.
Comprehensive Accident Medical Insurance

Limited Indemnity Medical Insurance

Dental Insurance

Non-Medical Term Life Insurance (no longer available)
In 2009, SASid purchased InsuranceTPA.com which provides billing and claims services. This acquisition increased the competitiveness/profitability of the products and provided a better experience for the customers. SASid also focused on the development of affinity partnerships and custom products for national and regional associations
National Association of Realtors – over 1 million members

REALTORS Core Health Insurance – www.realtorscorehealthinsurance.com SASid & InsuranceTPA.com 

REALTORS Dental Insurance – www.realtorsdentalinsurance.com
The American Society of Composer, Authors and Publishers – over 400,000 members

ASCAP Core Health Insurance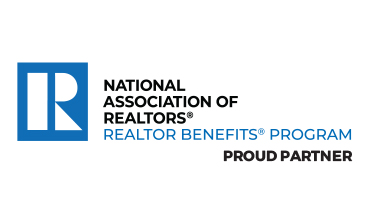 In 2012, SASid created the Affinity Smart Insurance Marketplace which pulls together all of the products within one system; a shopping cart experience for consumers where they can shop, combine, and purchase multiple products quickly. SASid developed the Smart Insurance Marketplace for Brokers and continued to add and grow association partnerships.
In 2013, SASid added Members Private Health Insurance Exchange where members/clients can shop and purchase major medical online or over the phone.
Developed individual dental insurance marketplace – www.coredentalinsurance.com – Ameritas Life Insurance Company

Developed Smart Insurance Marketplace for Employer Groups:

Increased voluntary enrollment by 400% www.janesvilleschooldistrictbeneifts.com • Developed group billing management system

Developed Occupational Accident group billing administration system
In 2014, SASid launched Benefit Credits (www.benefitcredits.com) program – Employer Group Insurance Marketplace in combination of Defined Contribution administration. Employers can set defined benefit amounts for each employee. Each employee will have ability to use these funds to shop for insurance benefits within the marketplace.
In 2015, SASid developed and added products (carriers) and created better ways to make those products accessible to private marketplaces.
Development and Administration: Smart Accident Plus:

www.sasidplans.com

Accident • Critical Illness Insurance

Launched HCC Short Term Medical
In 2016, SASid launched many new carrier partnerships:
Development and Administration EyeMed individual vision marketplace – individual.eyemed.com

Integrated vision product into some of today's largest private marketplaces

Development and Administration SalaryGap –

www.salarygap.com

Development of online marketplace (quoting and enrollment) for WPS Medicare Supplements • Development of Western Dental California DHMO plans

Awarded Business of the Year – Forward Janesville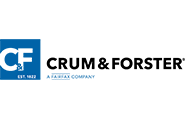 In 2017, SASid added new carrier partnerships and products:
Crum Simple Term Health Insurance

LifeShield Smart Term Health Insurance
In 2019, SASid added more carrier partnerships and products:
Everest Flex Term Health Insurance • Renaissance Dental
Get in Touch, and Let SASid Help Your Company Today!